Pet Birthday Celebrations
Everybody knows that Pet Birthdays are "our thing"!
If your pet has a birthday coming up, be sure to stop by and celebrate with us! We offer all the fun & festivities listed below and the best part is - it's free!
We will dress your pup in a fun birthday collar and party hat!
We will sing "Happy Birthday" to them!
We will video us singing to them and may post that on social media!
We will treat them to a birthday present from us – a Funfetti Biscuit made right here in our pet bakery!
We will take their photo in front of our birthday backdrop and post it on social media. You are welcome to take pics too!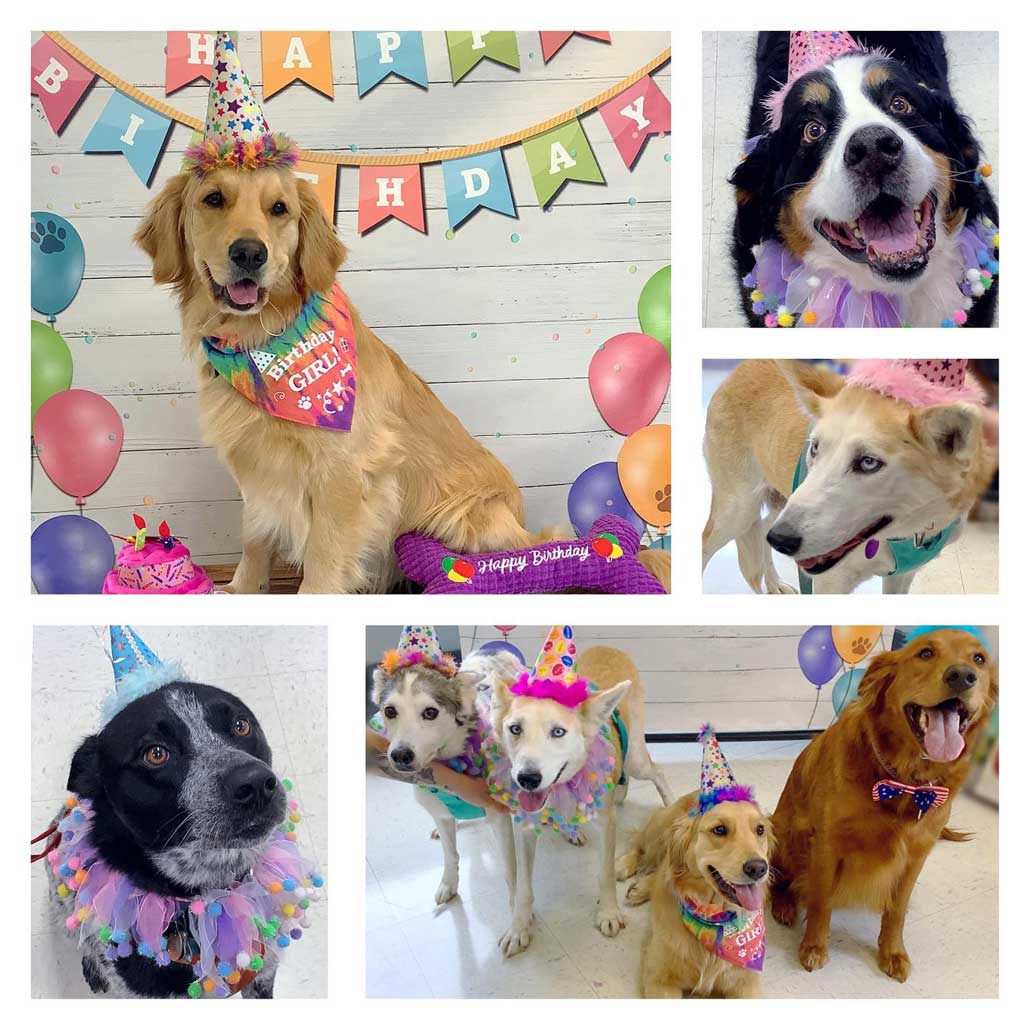 Can't make it in?
We can ship the party to your house with our fun selection of birthday bones from our pet bakery, pet birthday toys, cake mixes, and accessories. Click Here to check out everything we have to offer:
If you are interested in having a birthday cake made for your pet, please stop by, call 603-356-7297 or email us at bakery@fouryourpawsonly.com
Bone shaped cakes start at $34.99. Please contact us for pricing on custom cakes.
Orders must be placed at least 2 weeks before pickup and paid in full at the time of ordering.
*Please note that we do not ship cakes.