We love puppies
We love puppies and quite frankly, one of the perks of working here is that we get to enjoy puppy kisses and snuggles while on the clock!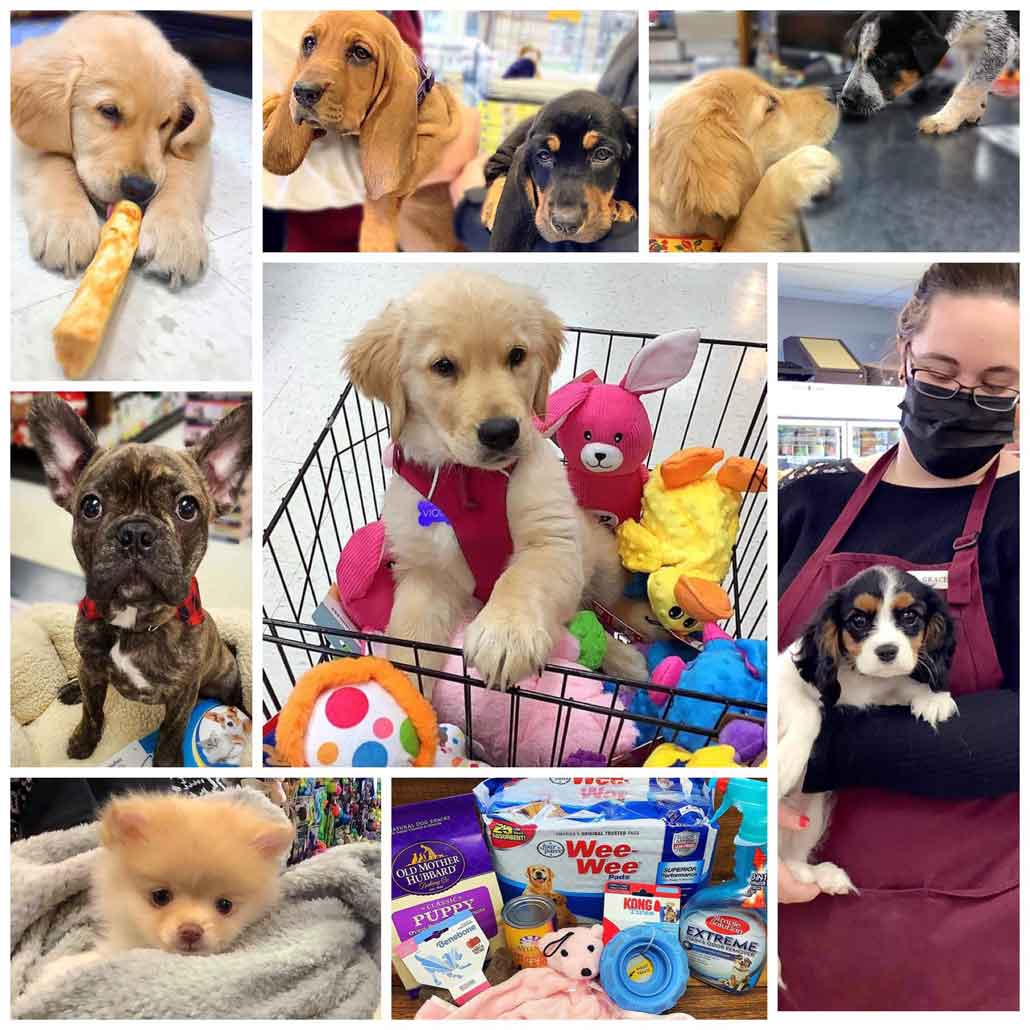 We offer one-stop shopping for new puppy parents by carrying everything you will need from food to fun including a wide selection of healthy, high quality puppy foods, treats, and chews as well as toys, crates, house-training aids, collars, leads, harnesses and more.
Socialization is key when raising a puppy. We welcome puppies in to casually socialize with people and other dogs as long as they are up to date on their age-appropriate vaccinations.