A fun place to visit with your pup!
No trip to Four Your Paws Only is complete without a visit to our famous on-site Pet Bakery!
Our Pet Bakery has been a popular feature in Four Your Paws Only since 2009. Prior to that we baked in our home, so this new concept was very exciting for us. Our bakery was designed to be efficient enough for us to work in and also still provide us with a way to interact with our customers and their dogs.
Today our pet bakery is a fun place to visit with your pup!
We offer complimentary samples to your pup when they come in.
We make dog and cat treats.
We make everything from scratch with human grade ingredients.
We do not add any preservatives.
We offer biscuits and cookies every day as well as a seasonal selection.
We decorate each cookie individually by hand.
We ship all over the United States!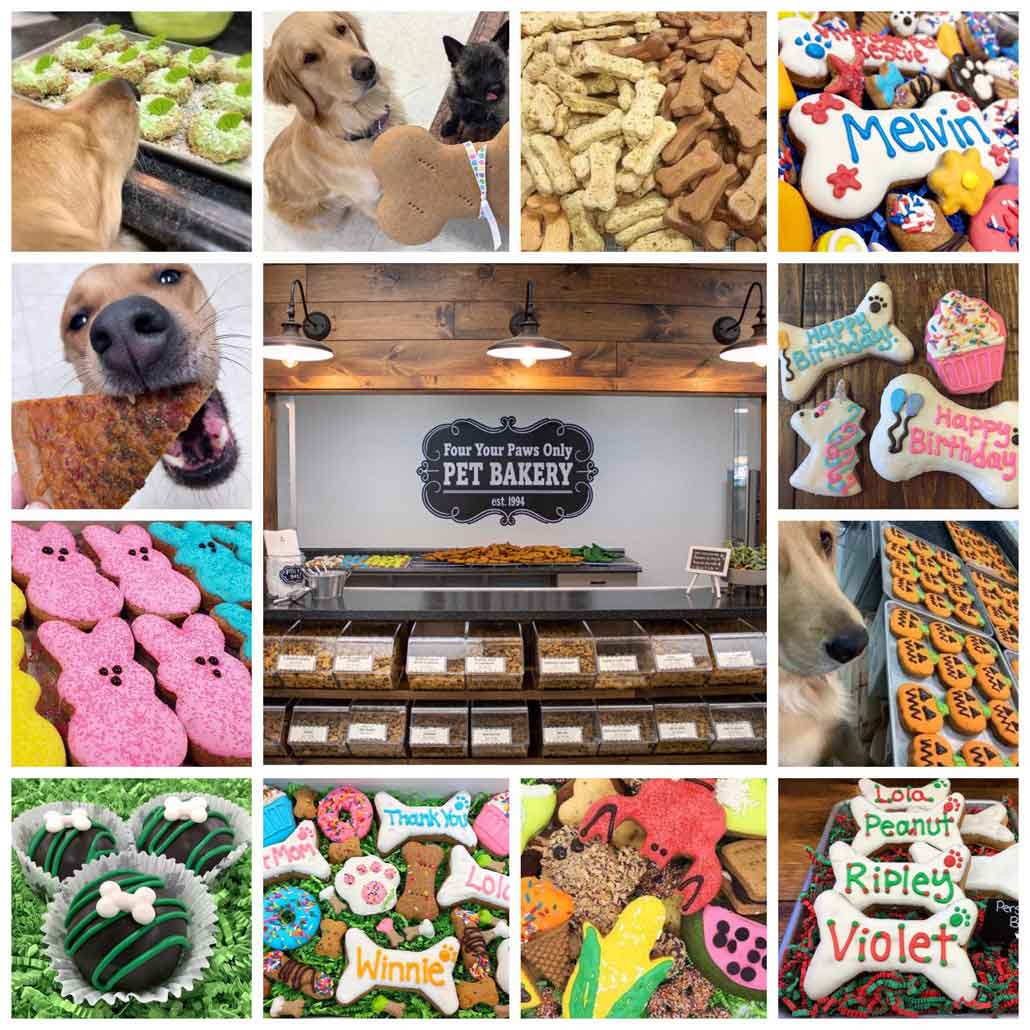 You can watch as we make the gourmet biscuits and decorated cookies and will find the finished products in our antique bakery case.
Can't make it in? Click here to order our bakery treats for your pup – or send some to a doggie friend!